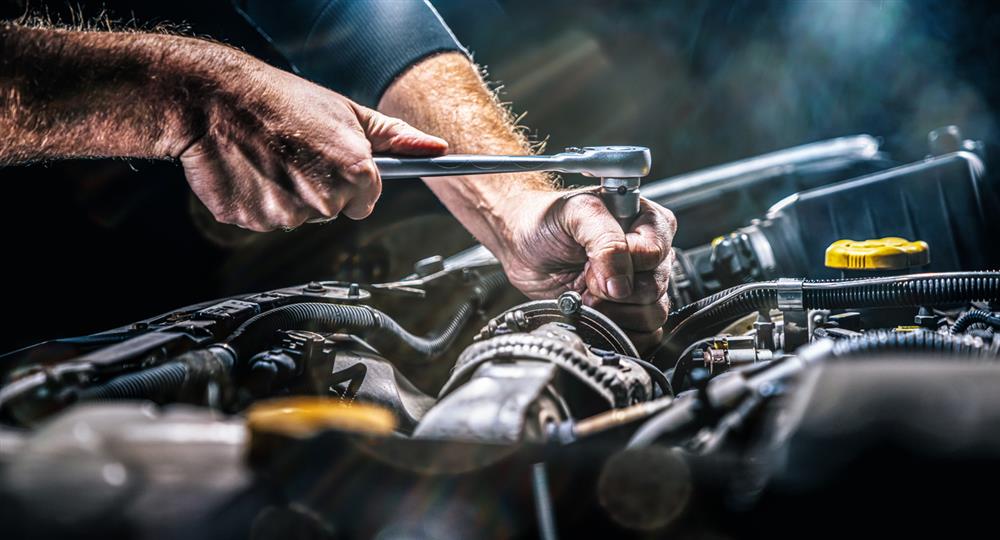 Your vehicle's transmission plays a critical role in its performance. To understand what exactly a transmission is and how it functions in a motor vehicle, it's sometimes best to think of a transmission as serving the same function that a bicycle's gears, chain, and shifter serve.
The transmission is a complex piece of machinery made up of several different moving parts. As is the case with any such piece of machinery, it can fail over time.
You may need to have your transmission replaced one day. When this day comes, you might wonder how long the process will take. Keep reading for more information. The following guide explains what you need to know about the process.
Signs You Need a New Transmission
Various warning signs may indicate it's time to replace your transmission. Example include:
Check engine light:

The

check engine light

turning on can signal a range of potential issues. Often, this light will turn on when there's a problem with the transmission. Bring your vehicle to a professional to learn more. Remember, the longer you drive with the check engine light on, the more the problem will simply worsen.
Noise:

Monitor your transmission for any grinding, banging, or similar noises. Such noises often mean the transmission is in need of repairs or replacement. Be aware, the noises that come from a failing transmission aren't always particularly loud, so you may need to pay close attention to hear them.
Dark or cloud transmission fluid:

Get into the habit of

checking your transmission fluid

(and all your vehicle's other fluid levels) at least once a month. When doing so, inspect the condition of the transmission fluid. The transmission may not be functioning properly if the fluid is dark or cloudy. In addition, a burnt smell coming from the transmission fluid may be a sign of a problem.
These are just a few warning signs of a transmission issue. The moment you suspect a problem, make an appointment with an expert who can take a closer look and determine whether your transmission needs replacing.
Replacing a Transmission: How Long it Takes
There's no universal answer to the question of "How long does replacing a transmission take?" Several factors can influence how long it may take to replace a transmission. They include:
Vehicle make

Vehicle model

Vehicle age
In some instances, it also might not even be necessary to replace an entire transmission. Depending on the nature of the issue, it may be possible to address the problem while merely replacing a single component.
That said, a typical transmission replacement may usually take about two days or less. However, for more complex jobs, the process can take three to four days. Make arrangements accordingly if you won't have a vehicle while your transmission is being replaced.
Learn More About Transmission Replacement
If you believe you may need to have your transmission replaced, our team at Circle D Transmission, serving the greater Houston area, is on hand to offer the quality service you deserve. Learn more about what we can do for you by contacting us online or calling us at 713-895-7019.