Honda Transmission Repair Services in Houston, Texas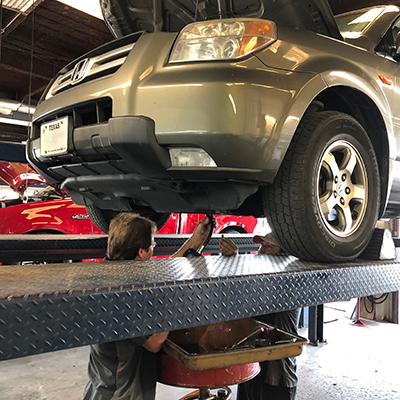 Honda vehicles are very sturdy, long-lasting cars. We often see them lasting well over 200,000 miles! So if you're having any transmission trouble with your Honda, it's not time to toss in the towel. For all of your Honda transmission repair and service needs in Houston, TX, simply bring your automobile to Circle D Transmission and we can solve the problem for you quickly! Below are some common Honda models that we service:
Accord
Civic
CR-V
Passport
Pilot
Odyssey
Ridgeline
We're Your Honda Transmission Repair Experts
At Circle D Transmission, we're passionate about properly caring for your Honda's transmission. We have specially-trained Honda transmission repair experts who know all of the interior structure and technology of these intricate car parts. Using the latest technology and high quality parts, we carefully assess, diagnose, service and repair any issue that may arise.
We Guide You Through the Entire Process
We don't offer a cookie-cutter approach when working on a Honda transmission rebuild or repair service, we treat each individual car delicately and uniquely, pinpointing the exact problem. Our friendly, expert technicians are happy to keep you informed throughout the entire process, so you know exactly where your car stands. We want to answer each and every question you have, and make sure you are completely comfortable with the transmission services we are providing. When we're done, your Honda will be the reliable daily transportation that you can count on! We invite you to stop by or give us a call today and let our experts help you with all of your Honda transmission repair needs!